Amazon Prime Video & Netflix – Neues im September 2023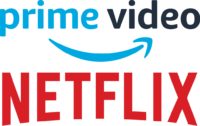 Nachfolgend findet ihr alle neuen Serien und Filme von Amazon Prime Video und Netflix für den September 2023.
Diesen Monat gefällt mir der Content bei Amazon Prime Video besser als bei Netflix. Mit dabei die zweite Staffel der Fantasyserie Das Rad der Zeit und die beiden neuen Serien Gen V und The Continental: From the World of John Wick.
Netflix zeigt diesen Monat die vierte und finale Staffel von Sex Education. Ebenfalls interessant könnte Castlevania: Nocturne sein.
Amazon Prime Video
Neue Serien & Staffeln
01. September: Das Rad der Zeit – Staffel 2
01. September: Fairyteens – Staffel 1
15. September: Match Nas Estrelas – Staffel 1
15. September: P#T@S Redes Sociales – Staffel 1
15. September: Wildernes – Staffel 1
22. September: The Continental: From the World of John Wick – Staffel 1
29. September: Gen V – Staffel 1
Neue Filme
01. September: Das Belko Experiment
01. September: Das Schweigen der Lämmer
01. September: The Nun
01. September: Tomb Raider
01. September: Wenn ich bleibe
01. September: Wish Upon
02. September: The Comedian – Wer zuletzt lacht
03. September: Bekenntnisse des Hochstaplers Felix Krull
03. September: Interview mit einem Vampir
04. September: Der siebte Sohn
04. September: Schindlers Liste
04. September: Southpaw
05. September: My Little Pony: Der Film
06. September: 12 Years a Slave
07. September: Die Hochzeit
07. September: The Happytime Murders
08. September: Sitting in Bars with Cake
10. September: Ein nasser Hund
10. September: One Day
11. September: Pokémon: Meisterdetektiv Pikachu
11. September: The Book of Eli
12. September: Belfast
12. September: The Accountant
15. September: A Million Miles Away
15. September: Der magische Kompass
17. September: Transcendence
19. September: Motherless Brooklyn
20. September: Shooting Stars (Peacock Original)
22. September: King Arthur: Legend of the Sword
23. September: Valerian – Die Stadt der tausend Planeten
25. September: Agora
25. September: Father Figures
26. September: P.S. Ich Liebe Dich
27. September: Licorice Pizza
28. September: Just Mercy
28. September: Showtime
30. September: Phantastische Tierwesen: Dumbledores Geheimnisse
Neue Titel zum Kaufen und Leihen
keine
Netflix
Serien
01. September: Disenchantment – Staffel 5
03. September: Kung Fu Panda: The Dragon Knight – Staffel 3
06. September: 6ixtynin9 The Series
06. September: Infamy
06. September: B.O.
06. September: Tahir's House
07. September: Liebes Kind
07. September: Virgin River – Staffel 5 Teil 1
07. September: Top Boy – Staffel 3
07. September: Gamera -Rebirth-
08. September: Körper in Flammen
08. September: A Time Called You
13. September: Class Act
14. September: Thursday's Widows
15. September: Miseducation
15. September: Members Only – Staffel 2
15. September: Surviving Summer – Staffel 2
18. September: My Little Pony: Make Your Mark – Staffel 5 (Kids)
20. September: Hard Broken
21. September: Sex Education – Staffel 4
21. September: Kengan Ashura – Staffel 2
21. September: Scissor Seven
25. September: Little Baby Bum: Music Time (Kids)
28. September: Castlevania: Nocturne
29. September: Power Rangers Cosmic Fury
30. September: Preacher – Staffel 1 bis 4
Filme
01. September: Die neun Pforten
01. September: Ruinen
01. September: A Day and a Half
01. September: Happy Ending
01. September: Friday Night Plan
01. September: Der Grinch (Kids)
01. September: Barbie als die Prinzessin und das Dorfmädchen (Kids)
02. September: Conjuring 3: Im Bann des Teufels
04. September: Fifty Shades of Grey – Befreite Lust
05. September: 50/50 – Freunde fürs (Über)leben
07. September: What if?
08. September: Jackass Forever
09. September: Tom & Jerry (Kids)
10. September: Lauras Stern und der geheimnisvolle Drache Nian (Kids)
11. September: Pig
11. September: 65
13. September: Freestyle
14. September: Once Upon a Crime
14. September: Ehrengard: The Art of Seduction
15. September: El Conde
15. September: Love at First Sight
15. September: Barbie: Skipper und das große Babysitting Abenteuer (Kids)
17. September: The World To Come
17. September: 12 Mighty Orphans
19. September: Superintelligence
22. September: The Black Book
22. September: How To Deal With a Heartbreak
22. September: Spy Kids: Armageddon (Kids)
22. September: Single und begehrt 2
23. September: In the Heights
27. September: Overhaul
27. September: Street Flow 2
28. September: Love is in the Air
29. September: Do Not Disturb
29. September: Nowhere
Dokus & Reality
01. September: Love is Blind: After the Altar – Staffel 4
03. September: Is She the Wolf?
06. September: Pfadfinderehre: Die Geheimakten der Boy Scouts of America
08. September: Selling the OC – Staffel 2
08. September: Rosa Peral's Tapes
08. September: Spy Ops
13. September: Wrestlers
15. September: Inside the World's Toughest Prisons – Staffel 7
15. September: The Saint of Second Chances
19. September: Die Veecks: Eine Familiengeschichte der zweiten Chancen
22. September: Love is Blind – Staffel 5
26. September: Who Killed Jill Dando?
28. September: Die dunkle Seite der Kirche: La Luz del Mundo
Comedy
05. September: Shane Gillis: Beautiful Dogs
12. September: Michelle Wolf: It's Great to Be Here
19. September: Kountry Wayne: A Woman's Prayer