Amazon Prime Video & Netflix – Neues im Januar 2022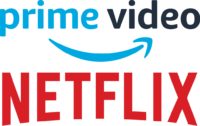 Nachfolgend findet ihr alle neuen Serien und Filme von Amazon Prime Video und Netflix für den Januar 2022.
Amazon Prime Video hat mit Emergency Room, Hart of Dixie, Major Crimes, Pushing Daisies, The Last Ship und The Originals einige ältere Serien komplett im Angebot.
Netflix startet das neue Jahr unter anderem mit neuen Staffeln von Snowpierce, After Life und Ozark. Neu im Programm sind alle Staffel von The Office und alle Harry Potter Filme.
Amazon Prime Video
Neue Serien & Staffeln
01. Januar: Emergency Room – S1-15
01. Januar: Hart of Dixie – S1-4
01. Januar: Major Crimes – S1-6
01. Januar: Pushing Daisies – S1-2
01. Januar: The Last Ship – S1-4
01. Januar: The Originals – S1-5
10. Januar: Harrow – S3
14. Januar: Binge Reloaded – Staffel 2
15. Januar: The Promised Neverland – S1
21. Januar: As We See It – Ungewöhnlich normal – Staffel 1
21. Januar: Para – Wir sind King
27. Januar: This Is Us – S5
Neue Filme
Das perfekte Geheimnis Exklusiv ab 01. Januar 2022
Matrix ab 01. Januar 2022
Matrix Reloaded ab 01. Januar 2022
Matrix Revolutions ab 01. Januar 2022
Die Konkubine Exklusiv ab 02. Januar 2022
The Dry Exklusiv ab 02. Januar 2022
The High Note Exklusiv ab 03. Januar 2022
The Hunt Exklusiv ab 03. Januar 2022
The Turning – Die Besessenen Exklusiv ab 03. Januar 2022
Gretel & Hänsel Exklusiv ab 04. Januar 2022
Ride Along – Next Level Miami ab 05. Januar 2022
Blackbird Exklusiv verfügar ab 06. Januar 2022
The Secrets We Keep – Schatten der Vergangenheit Exklusiv ab 06. Januar 2022
The Happytime Murders ab 07. Januar 2022
The Tender Bar Amazon Original Exklusiv ab 07. Januar 2022
Black Beach Exklusiv ab 10. Januar 2022
Small World Exklusiv ab 10. Januar 2022
Privilege ab 11. Januar 2022
The Book of Eli ab 11. Januar 2022
Love Happens ab 13. Januar 2022
The Professor and the Madman Exklusiv ab 13. Januar 2022
Hotel Transsylvanien: Eine Monster Verwandlung Amazon Original Exklusiv ab 14. Januar 2022
The Outpost – Überleben ist alles Exklusiv ab 16. Januar 2022
Bloody Hell Exklusiv ab 17. Januar 2022
Battle Drone Exklusiv ab 18. Januar 2022
Dream Horse Exklusiv ab 19. Januar 2022
Der Rausch Exklusiv ab 22. Januar 2022
Gone Girl – das perfekte Opfer ab 23. Januar 2022
Agora – Die Säulen des Himmels ab 25. Januar 2022
Aquaman ab 25. Januar 2022
Fear the Viper Exklusiv ab 25. Januar 2022
Burn after Reading – Wer verbrennt sich hier die Finger? ab 27. Januar 2022
Operation Red Snake – Band of Sisters Exklusiv ab 27. Januar 2022
P.S. Ich Liebe Dich ab 28. Januar 2022
Kimetsu No Yaiba : Mugen Ressha-Hen Exklusiv ab 29. Januar 2022
Plötzlich Papa ab 29. Januar 2022
Scarface ab 31. Januar 2022
Neue Titel zum Kaufen und Leihen
Ammonite zum Kaufen und Leihen ab 01. Januar 2022
Boss Baby – Schluss mit Kindergarten zum Kaufen ab 06. Januar 2022 zum Leihen ab 20. Januar 2022
Stillwater – Gegen jeden Verdacht zum Kaufen ab 07. Januar 2022 zum Leihen ab 20. Januar 2022
Last Night in Soho zum Kaufen ab 13. Januar 2022 zum Leihen ab 27. Januar 2022
Dear Evan Hansen zum Kaufen ab 13. Januar 2022 zum Leihen ab 27. Januar 2022
Saw: Spiral zum Kaufen ab 13. Januar 2022 zum Leihen ab 27. Januar 2022
Beckenrand Sheriff zum Kaufen ab 13. Januar 2022 zum Leihen ab 28. Januar 2022
Ghostbusters: Legacy zum Kaufen ab 27. Januar 2022 zum Leihen ab 10. Februar 2022
Netflix
Serien
01. Januar: Plan Coeur – Der Liebesplan (Staffel 3)
05. Januar: Rebelde – Jung und rebellisch
06. Januar: Der Club (Teil 2)
10. Januar: Undercover (Staffel 3)
13. Januar: Chosen
13. Januar: The Journalist
14. Januar: After Life (Staffel 3)
14. Januar: Archive 81
14. Januar: The House
15. Januar: The Office (Staffel 1-9)
19. Januar: El marginal (Staffel 4)
21. Januar: Ozark (Staffel 4, Teil 1)
21. Januar: Sommersaison
25. Januar: Snowpiercer (Staffel 3)
26. Januar: The Sinner (Staffel 4)
28. Januar: Feria: Dunkles Licht
28. Januar: In from The Cold
28. Januar: The Woman in the House Across the Street from the Girl in the Window
noch ohne Termin:
All of Us Are Dead
Yeh Kaali Kaali Ankhein – Diese schwarzen Augen
Filme
01. Januar: Harry Potter und der Stein der Weisen
01. Januar: Harry Potter und die Kammer des Schreckens
01. Januar: Harry Potter und der Gefangene von Askaban
01. Januar: Harry Potter und der Feuerkelch
01. Januar: Harry Potter und der Orden des Phönix
01. Januar: Harry Potter und der Halbblutprinz
01. Januar: Harry Potter und die Heiligtümer des Todes: Teil 1
01. Januar: Harry Potter und die Heiligtümer des Todes: Teil 2
01. Januar: Phantastische Tierwesen und wo sie zu finden sind
01. Januar: Phantastische Tierwesen: Grindelwalds Verbrechen
01. Januar: Our Idiot Brother
03. Januar: 3 Engel für Charlie
05. Januar: Vier Gäste
06. Januar: Die Einöde
07. Januar: Mother/Android
07. Januar: 2040 – Wir retten die Welt!
11. Januar: Der Ursprung der Welt
12. Januar: How I Fell in Love with a Gangster
13. Januar: Photocopier
14. Januar: Copshop
14. Januar: El comediante
20. Januar: The Royal Treatment
21. Januar: Babamın Kemanı – Die Geige meines Vaters
21. Januar: München – Im Angesicht des Krieges
23. Januar: John Wick: Kapitel 3
28. Januar: Home Team
Dokus
07. Januar: Hype House
18. Januar: Der Puppenspieler: Auf der Jagd nach dem ultimativen Betrüger
19. Januar: Finger weg! (Staffel 3)
19. Januar: Heavenly Bites: Mexico
20. Januar: Asien um Mitternacht: Essen · Tanzen · Träumen
25. Januar: Neymar: Das vollkommene Chaos
27. Januar: Reingelegt!
28. Januar: Getting Curious with Jonathan Van Ness
noch ohne Termin:
Ich bin Georgina
Anime
06. Januar: DOTA: Dragon's Blood (Staffel 2)
28. Januar: The Orbital Children
Kids
04. Januar: Action Pack
07. Januar: Johnny Test (Staffel 2)
14. Januar: Riverdance: Ein animiertes Abenteuer
18. Januar: Mighty Express: Zugprobleme
21. Januar: Ein Mädchen namens Lay Lay
25. Januar: Ada Twist (Staffel 2)
28. Januar: Angry Birds: Verrückter Sommer
28. Januar: Pokémon Master Journeys: The Series