Amazon Prime Video & Netflix – Neues im November 2021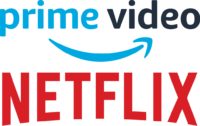 Nachfolgend findet ihr alle neuen Serien und Filme von Amazon Prime Video und Netflix für den November 2021.
Amazon hat alle Harry Potter Filme im Angebot und veröffentlicht die erste Staffel der neuen Fantasy-Serie "Das Rad der Zeit".
Bei Netflix sind die Highlights im November die von vielen mit Spannung erwartete Serie "Cowboy Bebop" und die Anime-Serie "Arcane", welche im League of Legends-Universum spielt. Aber auch der zweite Teil der animierten Serie "Masters of the Universe: Revelation" sollte einige Fans haben.
Amazon Prime Video
Neue Serien & Staffeln
01. November 2021: Der Kleine Tiger Daniel S1-2
01. November 2021: Stumptown S1
01. November 2021: The Kids Are Alright
02. November 2021: FC Bayern – Behind the Legend – Staffel 1
12. November 2021: All Or Nothing: Toronto Maple Leafs – Staffel 1
12. November 2021: Always Jane
12. November 2021: Der Beischläfer – Staffel 2
15. November 2021: Harrow S1-2
19. November 2021: Das Rad der Zeit – Staffel 1
24. November 2021: Hanna – Staffel 3
26. November 2021: Unzensiert – Bushido's Wahrheit
Neue Filme
04. November 2021: Memoir of a Murder
05. November 2021: A Man named Scott
09. November 2021: Der Unsichtbare
11. November 2021: 1162 – Die Schlacht um Taian
11. November 2021: Viele Grüße vom Weihnachtsmann
12. November 2021: Mayor Pete
13. November 2021: Stille Nacht – Eine wahre Weihnachtsgeschichte
14. November 2021: The Equalizer 2
16. November 2021: Emma
16. November 2021: The Clone – Schlüssel zur Unsterblichkeit
17. November 2021: White Snake- Die Legende der weißen Schlange
18. November 2021: Harry Potter und der Feuerkelch
18. November 2021: Harry Potter und der Gefangene von Askaban
18. November 2021: Harry Potter und der Halbblutprinz
18. November 2021: Harry Potter und der Orden des Phönix
18. November 2021: Harry Potter und der Stein der Weisen (+ Extended Version)
18. November 2021: Harry Potter und die Heiligtümer des Todes 1 & 2
18. November 2021: Harry Potter und die Kammer des Schreckens (+ Extended Version)
18. November 2021: Phantastische Tierwesen und wo sie zu finden sind
22. November 2021: Contagion
23. November 2021: Crazy, Stupid, Love
26. November 2021: Anni Da Cane
26. November 2021: Black Friday
26. November 2021: Burning
27. November 2021: Assassin's Creed
28. November 2021: Ooops! 2 – Land in Sicht
29. November 2021: The 6th Day
29. November 2021: Catch Me!
29. November 2021: Outbreak
30. November 2021: Jim Knopf und Lukas der Lokomotivführer
Netflix
Serien
01. November 2021 Kommissar Wallander – Staffel 4
02. November 2021 Ridley Jones – Staffel 2
05. November 2021 Big Mouth – Staffel 5
05. November 2021 Der unwahrscheinliche Mörder
05. November 2021 Glória
05. November 2021 Narcos: Mexico – Staffel 3
05. November 2021 The Club
10. November 2021 Gentefied – Staffel 2
17. November 2021 An der perforierten Linie abreißen
17. November 2021 Christmas Flow
17. November 2021 Keeping Up With The Kardashians – Staffeln 7–8
17. November 2021 La reina del flow – Staffel 2
17. November 2021 Riverdale – Staffel 6
19. November 2021 Cowboy Bebop
19. November 2021 Hellbound
19. November 2021 Reflection of You
23. November 2021 Masters of the Universe: Revelation – Teil 2
24. November 2021 True Story
25. November 2021 F Is For Family – Staffel 5
26. November 2021 Light the Night
28. November 2021 Elfen
noch ohne Termin:
Decoupled
Filme
01. November 2021: Die Familie Claus
03. November 2021: The Harder They Fall
05. November 2021: Love Hard
05. November 2021: Meenakshi Sundareshwar
05. November 2021: Wir konnten nicht erwachsen werden
05. November 2021: Yara
05. November 2021: Zero to Hero
06. November 2021: Arcane
06. November 2021: Father Christmas Is Back
10. November 2021: Seitenwechsel
11. November 2021: 7 Gefangene
12. November 2021: Red Notice
18. November 2021: Prinzessinnentausch 3: Auf der Jagd nach dem Stern
19. November 2021: Der Knall
19. November 2021: Love Me Instead
19. November 2021: Tick, Tick… Boom!
22. November 2021: Outlaws
24. November 2021: Bruised
26. November 2021: A Castle for Christmas
26. November 2021: Green Snake
30. November 2021: More the Merrier
30. November 2021: The Summit of the Gods
noch ohne Termin:
Happiness Ever After
Dokus
02. November 2021: Camp Confidential: Die geheimen Nazis der USA
04. November 2021: Catching Killers
05. November 2021: Ein Polizei-Film
09. November 2021: Swap Shop
10. November 2021: Das Tier
11. November 2021: Liebe lügt nicht
17. November 2021: Tiger King 2
18. November 2021: Nach Hause
19. November 2021: Blown Away: Christmas
19. November 2021: Explained: Unser Kopf – Staffel 2
20. November 2021: New World
23. November 2021: Begründeter Zweifel: Die Geschichte zweier Entführungen
24. November 2021: Selling Sunset – Staffel 4
26. November 2021: Dig Deeper: Das Verschwinden von Birgit Meier
26. November 2021: School of Chocolate
29. November 2021: 14 Gipfel: Nichts ist unmöglich
Comedy
09. November 2021: Your Life is a Joke
18. November 2021: Carlos Ballarta: False Prophet
Anime
25. November 2021: Super Crooks
Kids
16. November 2021: Johnny Test und die Suche nach dem ultimativen Fleischbällchen
16. November 2021: StoryBots: Laugh, Learn, Sing
18. November 2021: Hunde im All
19. November 2021: Die Flummel
23. November 2021: Waffels und Mochis Festtagsschmaus
24. November 2021: Rote Robin
30. November 2021: Charlies Formen und Farben